Oregon and Colorado are two places that are quickly proving themselves as the travel destinations of choice for aspiring craft aficionados. Boasting dozens of micro-distilleries each, both locales are this weekend hosting criterion events to further cement their preeminence in the national craft landscape.
Colorado - Stills in the Hills
Oregon - Oregon Distillers Festival
Hosted by McMenamins Edgefield


1 p.m. 'til 6 p.m.

|
$20 advance, $25 day of event (each ticket includes 14 tasting tokens) |
21 and over
Buy Tickets
About The Oregon Distillers Festival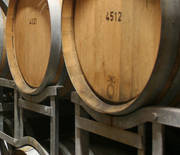 Guests can relax in a meadow while choosing samples from more than 100 Oregon-made spirits from 20-plus Oregon Distilleries – all in one place! Pair those spirited samples with tasty bites from Black Rabbit Restaurant Executive Chef Kenny Giambalvo. The event includes bottle sales, a silent auction and distillery tours – just be sure to have your ticket to enter! At the same time on the property are the musical festivities and activities of Edgefield's 102nd Birthday Celebration.
Participating Distillers
Edgefield Distillery (Troutdale)
Cornelius Pass Roadhouse Distillery (Hillsboro)
Bend Distillery (Bend)
Bull Run Distillery (Portland)
Big Bottom Whiskey (Hillsboro)
Brandy Peak Distillery (Brookings)
Cascade Peak Spirits Distillery (Ashland)
Clear Creek Distillery (Portland)
Eastside Distilling (Portland)
Elixir (Eugene)
Glaser Estate Winery (Roseburg)
Hard Times Distillery (Corvallis)
Immortal Spirits and Distilling Co. (Medford)
Indio Spirits (Portland)
New Deal Distillery (Portland)
Northwest Distillery (Portland)
Rogue Spirits (Newport)
Stone Barn Brandyworks (Portland)
Vinn Distillery (Wilsonville)
Vivacity Fine Spirits (Corvallis)
Participating Vendors
Moonstruck Chocolate – Distillers Series Chocolate
Baby Barrels – Mini Aging Barrels
Essential Oil – Artisan Stills
Raw Woods – Barrel Furniture
website: